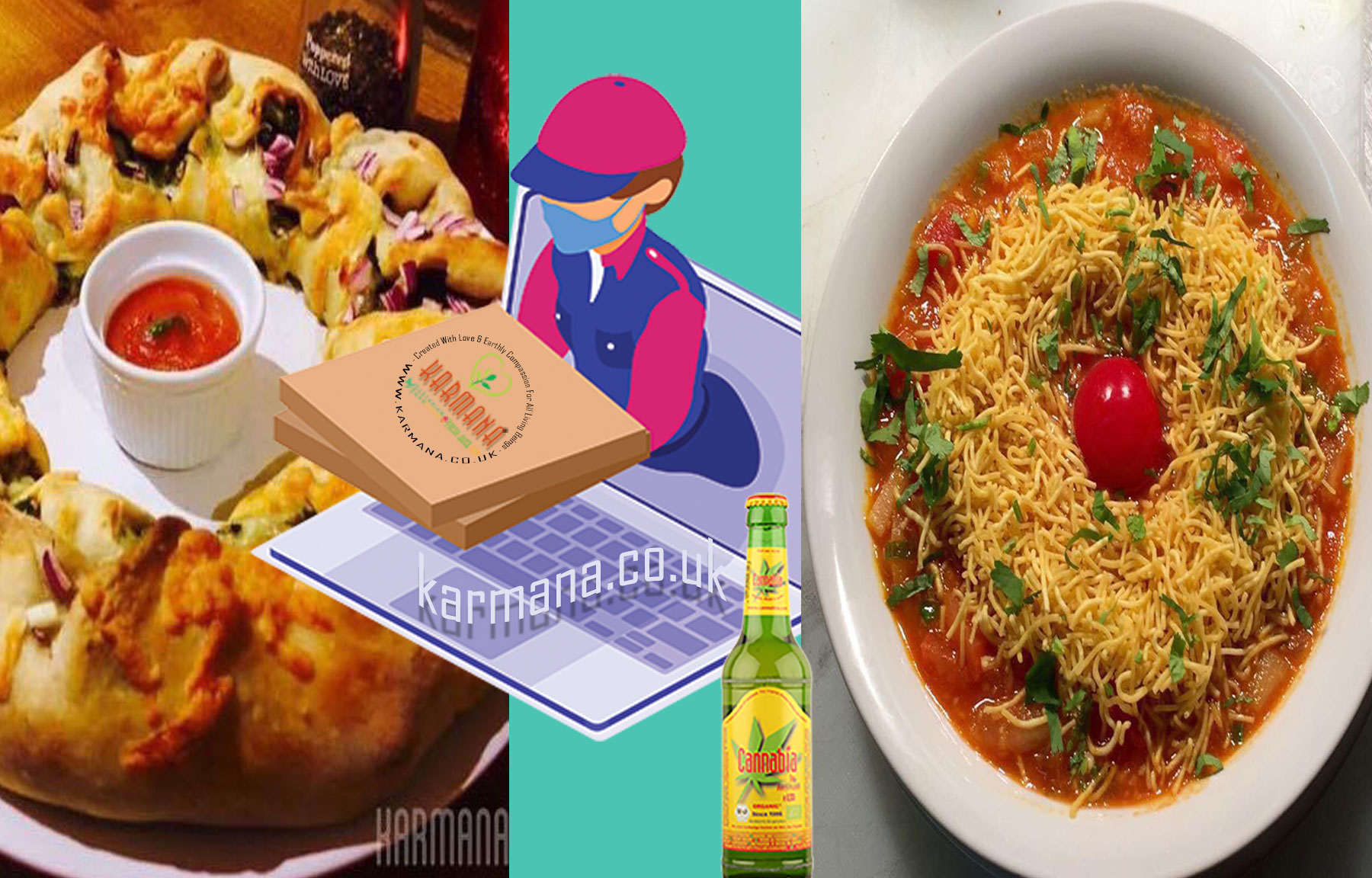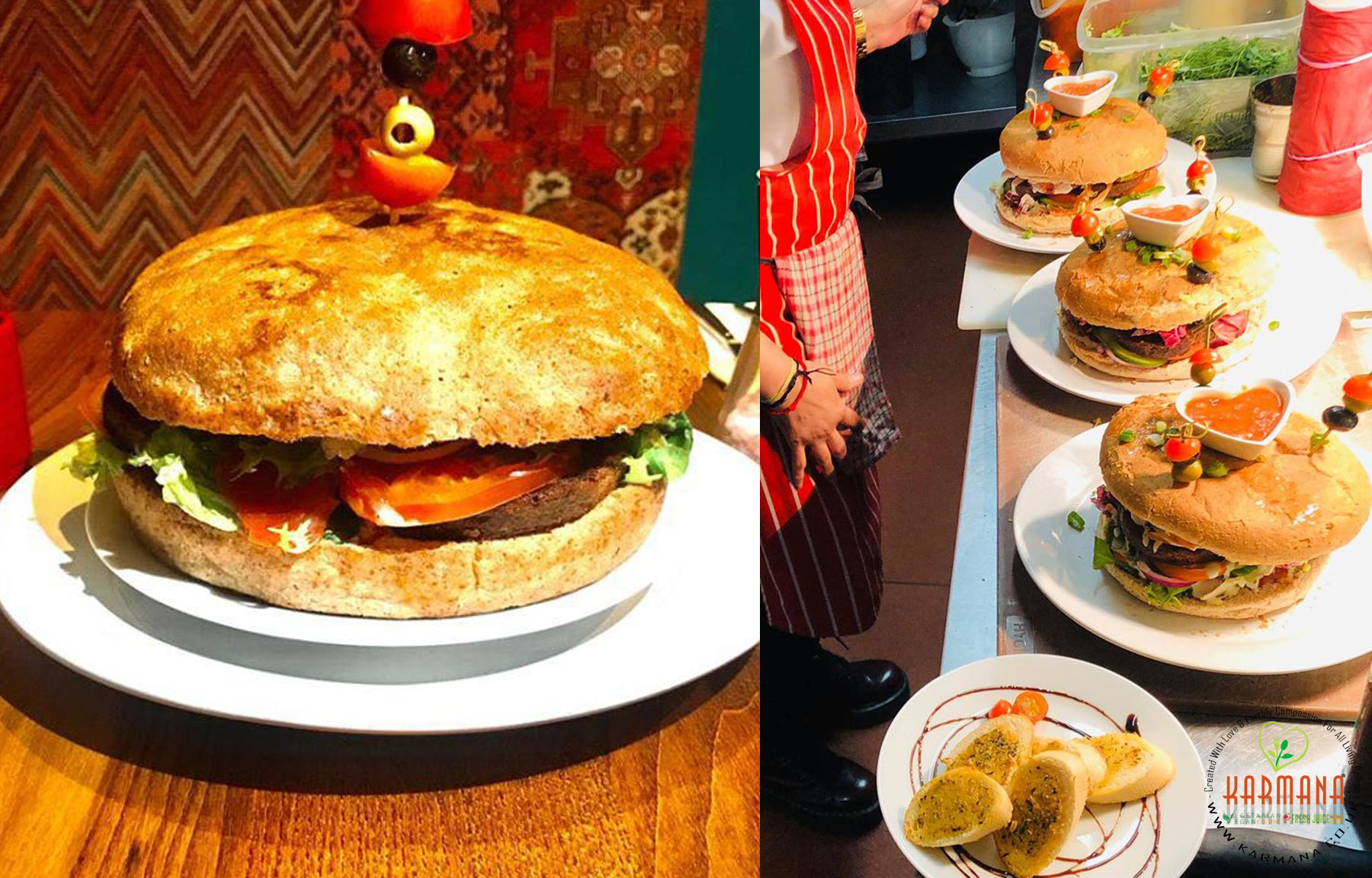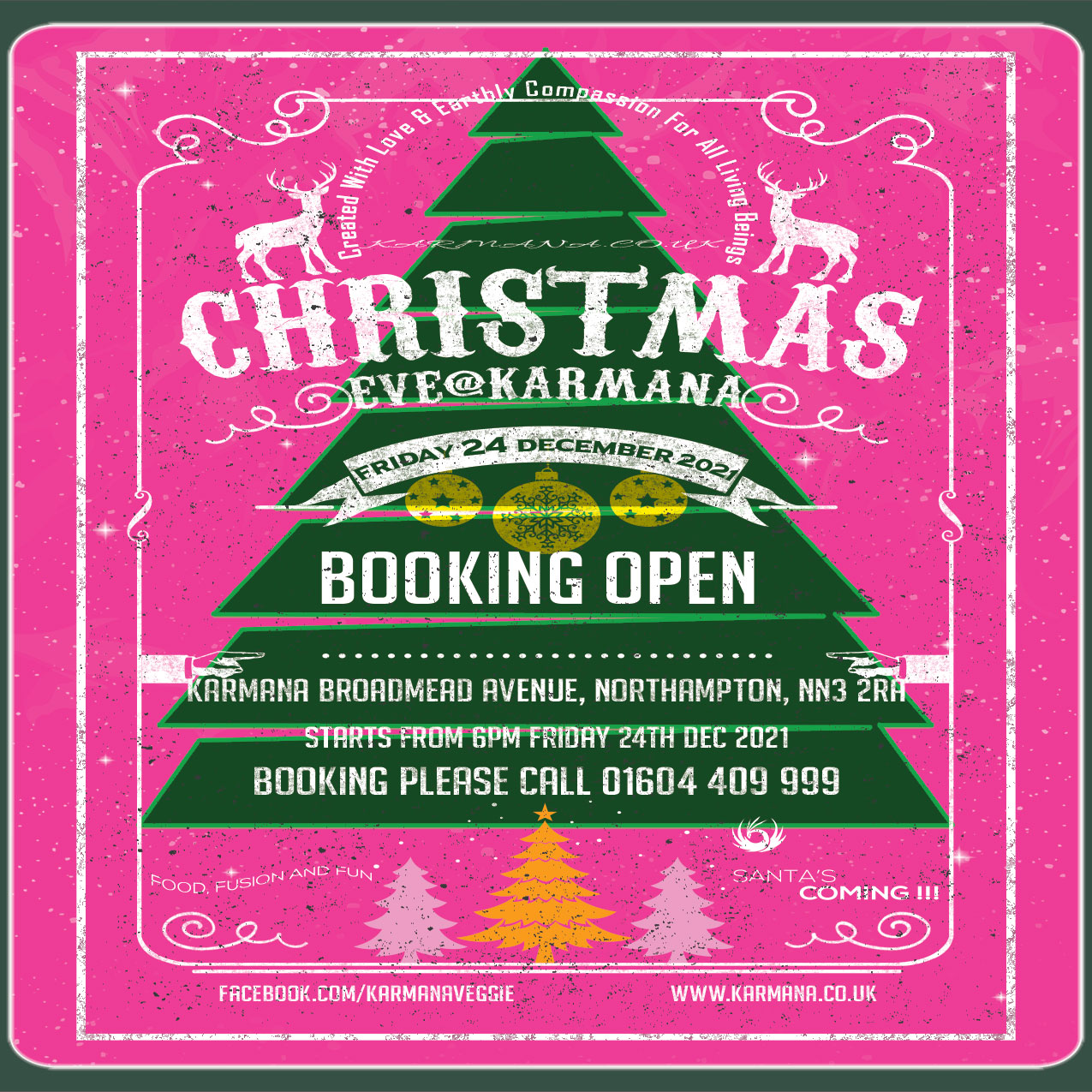 Open Thus to Sun as well as events and Christmas eve and New Year Eve booking open please book early to avoide disappointment,You can also order online click and collect.
Stay Safe Much Love
Discover
Our Story
✻
"Karmana"
Karmana concept is much more than just another restaurant!
Northampton's first Vegan (vegetarian options) Plant based Cuisine and Juice Bar and serve variety of healthy plant based dishes. Oct 2014 when we open a door there weren't any fully plant based restaurant in town.
We are licensed and all our beers and wines organic and vegan.