Welcome to Karmana, a concept created with love and earthly compassion for all living beings. We serve freshly cooked plant based food all our dishes are made to order so we can serve particular dietary requirements,
Please … Please be patient as waiting time can be a bit longer than expected,
Basic Q & A
What Kind Of Cuisine is Karmana?
Plant based (Sattvic) Food. We get our inspiration from around the globe in particular where plant based diet has been norm for generations.
Is your food Vegan?
Our default position is VEGAN including all our deserts, however we do offer some vegetarian options within our menu (cheese/Paneer or if you like ordinary milk/honey with your tea or coffee.)
Do you do deliveries?
No we don't, but we do takeaways: you can call us on 01604409999 order and takeaway (advance payment required when you place your first order, you can pay over the phone).
Is your Food Spicy?
We use Herbal spices in our cooking such as Ginger, Garlic, Turmeric, Cloves, Cinnamon, Cardamom, Onions etc not only for flavor but added health benefits too, if you like your food hot, please mention at the time of your order and we will use green chili to make it hot for you.
At Karmana we mostly play background music which is produced by local or independent musicians, if you would like to purchase a CD please ask at the counter, art work on our wall is created by our local artists. For price/details please see the label at the bottom of the art's frame.
We are proud to host community and wellbeing activities such as yoga, reflexology, reiki, music workshops please check our Facebook page for daily updates.  Every first Thursday of the month we host an acoustic music jam night.
Slight price increase is due to VAT we thank you for your support. 🙂
IF YOU WISH TO DOWNLOAD REGULAR MENU PLEASE CLICK HERE
FOR KARMANA CHRISTMAS MENU PLEASE CLICK HERE SERVING FROM WED 12TH DEC 2018
✻
CELEBRATE CHRISTMAS EVE AT KARMANA CLICK HERE TO BOOK OR CALL 01604 409999
✻

✻

✻

✻

✻

Range of Vegan and Organic Wines, Beers and Ales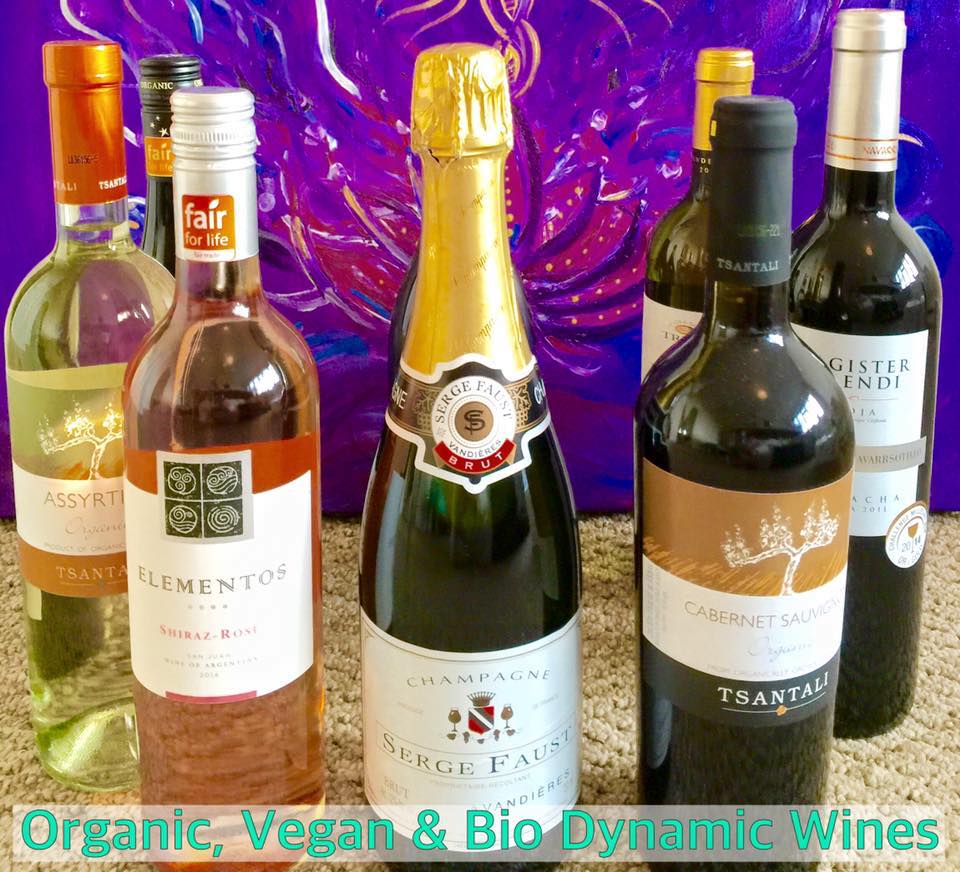 (V) Vegetarian | (VE) Vegan | (VO) Vegetarian Option | (GF) Gluten Free | (GFO) Gluten Free Option
Our vegetarian Menu exclude all products that contain any meat, poultry, game, fish, shellfish, Eggs or any by-product of slaughter . This category includes recipes that contain dairy products & honey.
Our vegan Menu excludes all products taken from animals. These include any meat, poultry, game, fish, shellfish, by-products of slaughter or any foods that come directly from killing an animal, such as fats and gelatine. This category also excludes recipes containing dairy products, eggs and honey.
If you suffer from a food allergy or intolerance, please inform your server upon placing your order. Even if you have eaten the dish before PLEASE SPEAK TO CHEF so that extra care is taken while preparing your meal to help prevent cross contamination. and double check with chef before actually consuming. Our dedicated kitchen staffs are happy to help.
Prices subject to change without prior notice. Please check prices with the restaurant on 01604409999 before visiting or ordering.